Transformational Leadership Starts With Intentional Living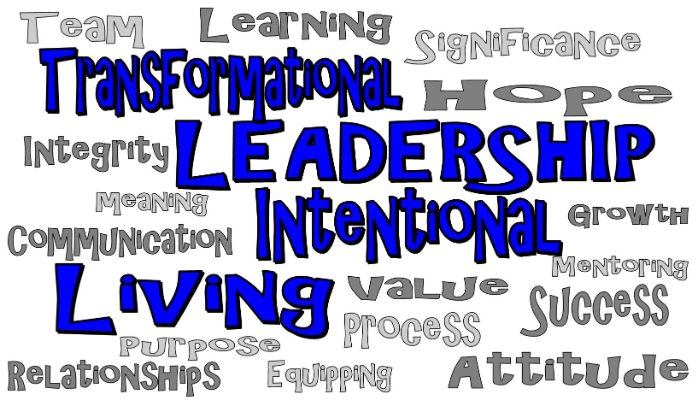 The day I walked my freshman daughter through the halls of her new school, mapping out the course she would need to navigate on her first day of class it brought back a lot of memories: school colors sprinkled everywhere, rows of lockers, the smell of freshly polished floors, and the "I can't wait to get out of here" feeling. Well, actually I didn't have that feeling walking with my daughter, but I sure did in high school! So imagine my surprise when I, being of sound mind and body, voluntarily signed up for four more years in college.
I have never really been a big fan of school. More precisely, as a kid I was not a big fan of school. My grades were good enough, but I did not really put much into it my classes other than what was minimally required. That is until I learned to change my focus from the goal of a diploma or degree – to growth as the goal. One thing I have learned is that if you focus on goals, you may hit the goal or get the diploma – but that doesn't guarantee growth. But if you focus on growth, you will grow and hit goals.
Early in my professional career I began to get intentional about my growth, not as a project but as a process. I read books, listened to tapes and attended workshops, not for a grade but for my personal growth. I also become more deliberate about the people I surrounded myself with, not to look good but to learn more. Whatever growth and successes I enjoy today have not come in a day, rather they develop daily through strategic choices I make to invest in myself.
John C. Maxwell in his book, The 15 Invaluable Laws of Growth, notes the importance of shifting from being goal-focused to being growth-focused. He further explains that growth does not occur accidentally stating, "If you want to reach your potential and become the person you were created to be, you must do much more than just experience life and hope that you learn what you need along the way."
In my work with local leaders in various organizations, a central priority is to build a cultural climate of transformational leadership. Foundational to that commitment is the core belief that transformation begins in you. When you grow, your team can grow. When your team grows, your organization can grow. That is why I am committed to designing and developing plans to help business leaders become intentional in their growth.
Jim Rohn said, "You cannot change your destination overnight, but you can change your direction overnight." You won't get unstuck by accident. You won't grow automatically. Maybe it is time for you to stop living by default and start living by design. Transformational leadership starts with intentional living.